Re: Al Fakhamah Tobacco
---
Brand and Flavor:Alfakhamah Two Apple

Shisha Cut: between tradtional Nakhla and AF

Hookah Type: Kaya 480 Brass Click

Duration: 1 hr 30 mins

Bowl: 30g Tangiers Small circa 2008 or so

Foil / Screen: single layer HD foil

Coal / Amount: 4 cocos and windcover to start ( testing the limits of its heat tolerance)

Smoke: big volume of smoke

Buzz: none ( but i dont typically get a buzz from Nak, Tang, DM....)

Smell / Flavor: much like Nakhla, when you blast it with heat the anise steps to the front. Fills your mouth with the taste of the anise bear gummi candies i loved as a kid. Its a diiferent anise than Nakhla delivers. Quite tasty. As the heat subsides, the anise gives way to a pleasant apple flavor, milder than Nakhla and less sweet than AF.

Rating (1 to 10): 8.0 again, difficult to rate it much higher based on two bowls, but my initial assessment puts it right up there. It doesnt quite dethrone nakhla, the king, but it warrants an honorable mention.
__________________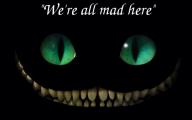 Friggin Eric Hofmann